"Did you know you were a Leonardo?"
Or, in my case, a Modigliani.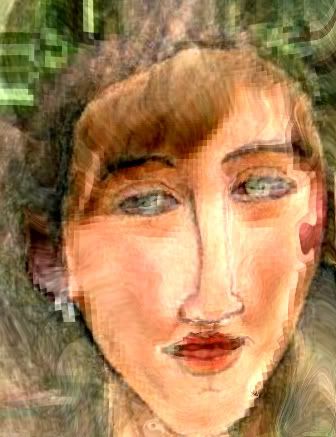 You can age yourself, change ethnicities (but no Hispanic for you unless I really wasn't paying attention) or look like a painting, all
right here
(requires flash). Post your results!
I am (very, very slowly) working on a site redesign and one of the things I want is a logo-type thingy. I'm thinking something in this style. Anyone interested in giving it a shot? I'm not speaking to Photoshop right now.