I am sick of Brokeback Mountain references.
I was driving home on Friday when I saw the following at a red light: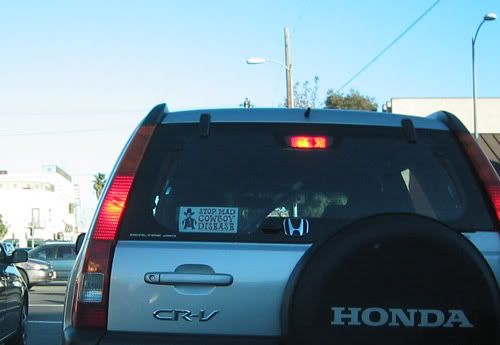 I fumbled through my bag for the camera, nearly caused six separate cases of road rage when I forgot that the new car is a stick, and chased the car to the next intersection, where I was able to snap the photo. Not included in the cropped version is the price of gas this week, $2.41 for 87.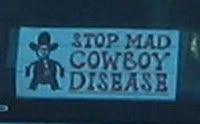 WHERE CAN I GET ONE?