Halfway to Baby
Today is 20 weeks by official counting methods (which I believe to be bunk, but close enough).

My pre-pre-baby weight was 120 pounds, and my measurements 36-24-36.

My pre-baby, post-smoking weight was about 140. I don't know my measurements, but I went from a size 4 to a size 8 and a size 34B to a 34C. I think my waist was about 27 inches at that point, but who knows.

My current weight is 153. My measurements are somewhere in the vicinity of 38-31-41 with a belly circumference of 39. My bra is now a 36D.

And here are some adorably blurry pictures of me, my chins, and the Big Bad Baby Belly: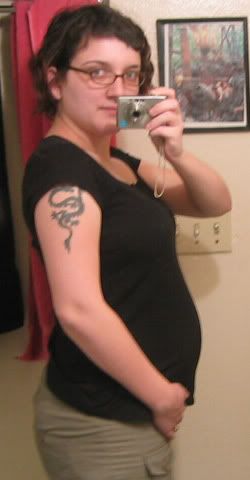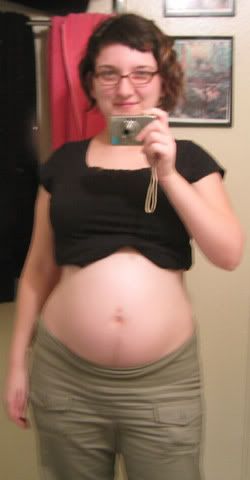 Yes, those are panel pants. But aren't they cute?