O Christmas Trees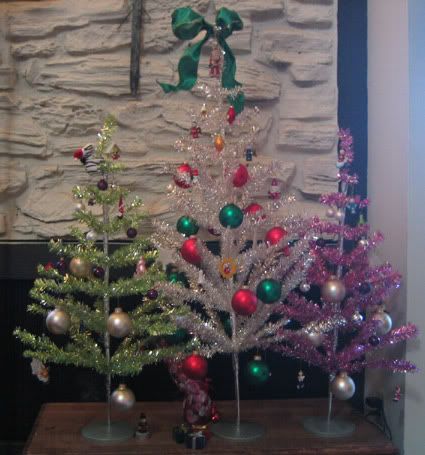 This is a poorly lit picture of our goregous Christmas trees, taken just before we dismantled them until next year.

They were purchased with just a small amount of pain, and decorated on Christmas Eve by Will and his mother.

Because we bought them late, I was unprepared with decorations. Next year we will have more dainty things to decorate with, as the large glass balls felt overwhelming.